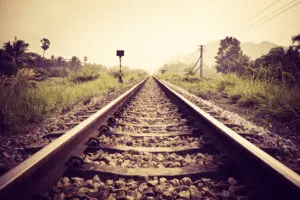 Rail scales are incredibly important to assure your cargo is precise and travels safely to its destination. Maintaining your rail scales properly can make them last for many years and work accurately. Here are a few tips to keep your rail scales uncontaminated and operating accurately.
Proper Installation
To make sure your rail scales are installed correctly you will need to hire a reliable contractor. Be sure the technicians measure the location where the scale will go and cut and remove rail at marked points. From there the technicians will be able to install the rail scales quickly and easily, and you'll be able to continue working.
To maintain it after installation, try to keep the rail scales clear of debris. There will be dirt over some of the rails and cables, but the scale's plates and J-Box will need to be cleared regularly. You will also need to repair or replace any equipment that is worn or broken over time. This will save you money and time in the long run. Also be aware of any rust or water damage to the scale because this could require replacement or repair.
Annual Certification Testing
Be sure to schedule yearly testing to make sure your scale is properly calibrated. You can use rail scale test cars that are self-propelled test cars or pre-measured loads that will be placed on the scales. Be sure to hire a reliable calibration company that will offer you on-site documentation and certification. This way your company can get back to work as soon as possible.
Use Scales Correctly
Use your scales correctly when you measure cargo. This will ensure the safety of your coworkers, your cargo, and your scale. If not used properly coworkers can be injured, cargo can be lost or damaged, and the scale can be harmed and be expensive to repair or replace. Always use caution and patience when you measure loads. This way you will not have to worry about unexpected expenses or headaches in the long run.